ENERGY SETS UP YOUR DAY, WHICH PLACES YOUR CHOICES IN PLAY
Transformation, through your intuiting can be so enlightening and catalyst to where the magic happens for you
I bring my soulful, intuitive and straight shooting type of personality all with a heart centred approach. If you are looking for more in life than just being a "fit in" or "normal" in your life and leadership.
I'm a speaker, healer and intuitive coach for people on a journey of inner awakening, that want to understand how to be in business and spiritual at the same time.
While I wear a few different hats in my work, my mission is the same across the board:
Guiding people to step into their best versions of themselves with full acceptance and self love.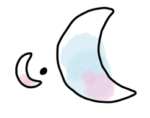 Imagine knowing your energetic reach and knowing how you can transform your day, week, year.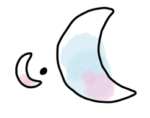 How awesome would it feel to be completely empowered which re-connects you with where you suppose to be?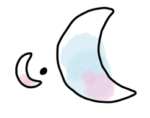 Imagine knowing your situation will shift and change for the better, that you have the essence to make it happen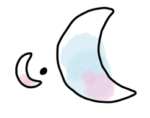 Picture you having the wisdom to open your intuition and stepping into your unique power.
Soul Vision – creating and believing your authentic mission in life and business
Helping you set and clear energy levels and gain alignment with your heart and purpose
Receive a 4 hour in-person or virtual VIP time with me. Based on a 3 hour of transformation and finding your authentic self, we will seek out your vision and enlighten your soul. During our time together you will journey to your soul's purpose your way of seeking your vision for yourself. You will set strong intentions and transform your way of thinking.
During a four hour transformational VIP journey with me, we will seek to unravel your authentic self, make clear your vision and enlighten your soul. Together we will uncover your soul's purpose, your uniques way of seeking new learnings and understandings and your soul's vision for you in this lifetime.
You will walk away with clarity around who you are and what you purpose is, with clear intentions and transformed mindset on the life that now lays before you.
This packages are tailored for your specific needs and may include the following;
Free 1/2 hour Consultation in person or via skype
Coaching 4 hour session in person or via skype which includes;

Complete Chakra balancing session
Create your Purpose and Mission that is clearly defined for  you
We get to set intention that are right for you and your current situation
Set clear goals to work towards your purpose

Individually tailored smudge just for you to help clear the old energy and bring in the new
Bonus Offerings;
Ritual tailored to your magical journey
Guided Meditation
This is a wonderful place to begin
Investment – $1350
Generous discounts for those who say yes on first offer
Transformational Mentorship – Creating visionary leaders within
Helping people set and clear energy levels and gain alignment with your heart and purpose
Join me for a 3-month intuitive leadership coaching journey. This is your own personalised quest where we will work together to create an experience; which will transform you and your situation into what you have dreamt it to be. whether you are an entrepreneur, a leader within an organisation, or someone with a strong calling to manifest big dreams, this healing question, is designed to take you on a journey of self-discovery to clear the path of all that has been holding you back and uncover what has always been within you to bring about a magical transformation.
We will have a look at your Business and Leadership style and come up with a strategy to plan and map out the future and what that looks like for you During This process there are many powerful genuine self-discoveries, you will feel like you no longer have to conform and really feel into the miracle that is you.
This package is tailored to your business and personal needs, it may include some of the offerings below;
Free 1/2 hour consultation in person or via skype
3 months coaching calls which includes 6 x 1 hour calls, via skype
Within these calls we will break through your blockages and transform you to live a life you dream about and;

Complete Chakra balancing session
Intention setting for your personal skills development
help you to create your Purpose and Mission statements for clarity on where you a headed
Goals settings to help you achieve your mission in life
Journaling to self-awareness – This helps you to your Mission via self-awareness.
learning to bring back your intuition a session on diving deep into your subconscious to open the pathway to your intuition.
Self-awareness tips to open up your possibilities in life and business
Bonus offerings;
Breathing Exercises
Guided meditation recording to help you on your path
Investment – $2400
Generous discount for people who request to purchase straight away or payment plans available
FLOW WITH YOUR SPIRIT – a catalyst to personal growth
Helping people set and clear energy levels and gain alignment with your heart and purpose
Are you feeling diving magic flowing through you and it scares you?
Are you noticing that you have concerns that your abilities are going to be uncontrollable?
Are you wondering if you have lost your mind?
So much is occurring and all you desire is to have someone who gets it, someone who can translate the shit and give you guidance so that you may trust in the power that resides within you.
I invite you to join me for FLOW WITH YOUR SPIRIT; a catalyst to personal growth.
Join me in discovering your intuition and using this in your leadership journey. Tis program involves personal attention and completely connection into your pathway, where we can synchronise together in order to create your perfect vision for yourself. Here I will listen, without judgment, only safety to speak your truth We will discover your inner passions and your inner wisdom and set you on your new pathway.
During our time together you will receive……
Free 1/2 hour consultation in person or via skype
6 months of coaching calls, which include 12 x 1 hour skype calls every fortnight

1x 90 minute session break through call or face to face if in Melbourne
Recordings of our calls
One email correspondence per month
Learning to create a personal altar for this sacred experience – this helps you to focus on the magic of you
Clearing and Cleansing energy – This supports you in cleansing and clearing your physical, energetic, and emotional space
Spiritual practices – this is where we create rituals just for your authentic self so you can truly discover your wisdom
Self- awareness exercises to open up our possibilities in life and in business
Guiding back to your intuition – a session on coming back into your intuition and trusting your gut feelings
Your unique identifier – where we discover your unique chemistry that only you have
Breathing exercises
These experiences are important to creating a catalyst within your spiritual growth, upon being given these divine tools, practices and magic lessons you will……
Understand the importance of grounding so you are able to connect with your intuition;
Being conscious of your energy and how it can affect your surroundings
completely connect with your inner consciousness and feel it working for you as it was meant to do;
Feel you have removed any blockages that may have been stopping you from moving forward as a visionary leader; and
being aware of your inner self and how awesome you are!
Additional Gifts;
Loose leaf smudge jar that has been personally made specifically for you
eBook on how to burn your smudge
Rituals tailored for you to burn your smudge
Journaling prompts
Guided meditation that are personlised for your journey
Investment – $6900
Generous discount for people who request to purchase straight away or payment plans available
"It's about lifting energetic levels and giving individuals and business owners the tools and processes to do these things for themselves, however I am available to help as well"